Roscommon County Animal Shelter



DONATIONS

NEEDED ARE:

Clean Blankets,

Towels, Food,

Medicine, Cages &

Carriers, Kitty Litter,

Heat Lamps & Pads,

Monetary Donations

Can also be made

to the Shelter.

1110 Short Drive

Prudenville, Mi 48651

(989) 366-0260

Fax (989) 366-0380

Emergencies (989) 275-0911

VOLUNTEERS

ALWAYS WELCOME

We are always in need of people to walk dogs, brush them, help at our mobile events, or cuddle the kitties.

We can use people to post flyers about our events, transport animals to rescue groups to try to find them forever home.

Volunteers do as much or as little as they can. If you can't walk dogs we have plenty of other things you can do to help.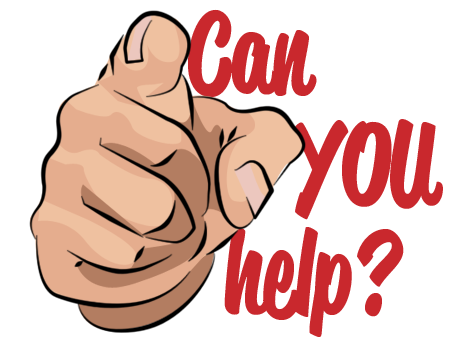 Roscommon County Animal Shelter has a wish list!
You can help make dreams come true.
Click on the wish list below, pick your items and checkout.
Be sure to use the Animal Shelters address for your SHIP TO:
Roscommon County Animal Shelter
1110 Short Drive
Prudenville, Mi 48651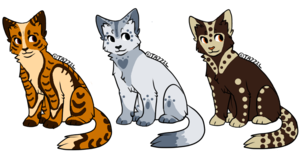 SPECIAL! SPECIAL! SPECIAL!
WE RECENTLY TOOK IN 69 CATS THAT NEED HOMES.
ALL NEUTERED OR SPAYED CATS JUST $10.00
UNFIXED CATS ARE #30 WITH A $25 REFUND WHEN NEUTERED OR SPAYED.
IF YOU CAN ADOPT ONE OR KNOW SOMEONE WHO COULD- PLEASE CONTACT US.
WE NEED A LOT OF FOREVER HOMES FOR THESE INNOCENT CATS.
THANK YOU
| | |
| --- | --- |
| ANIMAL CONTROL DIRECTOR | ANIMAL CONTROL OFFICERS |
| Terry MacKillop | Jenny Lanvers & Dee Dee Mendyk |
SHELTER HOURS

DAILY 9AM - 4 PM
MICRO CHIP YOUR PETS

TO IDENTIFY AND PROTECT THEM

WE OFFER LOW COST

MICRO CHIPPING FOR $20.00
ADOPTION FEES

DOGS $50 - $75

CATS $30 -$50





| | | |
| --- | --- | --- |
| | "SPECIAL PEOPLE" NEEDED WHO CAN CARE FOR A SPECIAL NEEDS PETS | |

SAVE $$$

CURRENT SPECIAL

CAT ADOPTIONS $30.00
| | | |
| --- | --- | --- |
| | FEATURED PETS! | |
Majestic

Domestic Long Hair• Adult Male•

Extra Large


This handsome neutered
male's name says it all
.....MAJESTIC!

This boy is stunning
and has a personality to match.
Good with kids and other animals.
He is up to date on vaccines,
dewormed and flea treated.

Adoption fee is only $ 10.

Buddy

Lab/Retreiver Mix• Adult Male• Medium


Cowboy is a good looking
young man with a soft, soft coat.
He is very friendly, and
craves attention.
Sometimes in his excitement
he forgets his manners,
but that's just the puppy in him.
He has lots of energy and
is very playful.
He would do well in a home
with older children or with
another playful dog that will
help him burn off all his youthful energy.

He is a smart boy,
and wants to please.
He knows come, and
is learning sit and down.
He is a little lazy on the lead
-he will sit or lie down to rest
during the middle of a walk.
He's very sweet and silly.
Good with children and with dogs.
Appears to be housebroke.
Cowboy's adoption fee is $ 50.00
with a $ 25.00 refund to you once he is neutered.